With Divi Pixel you can easily manage the social icons displayed on your website. Divi Pixel adds 8 additional social icons which can be displayed independently in 4 different places:
– Secondary Header
– Primary Header
– Footer
– Mobile Menu
You can manage the social icons in Divi → Divi Pixel → Social Media.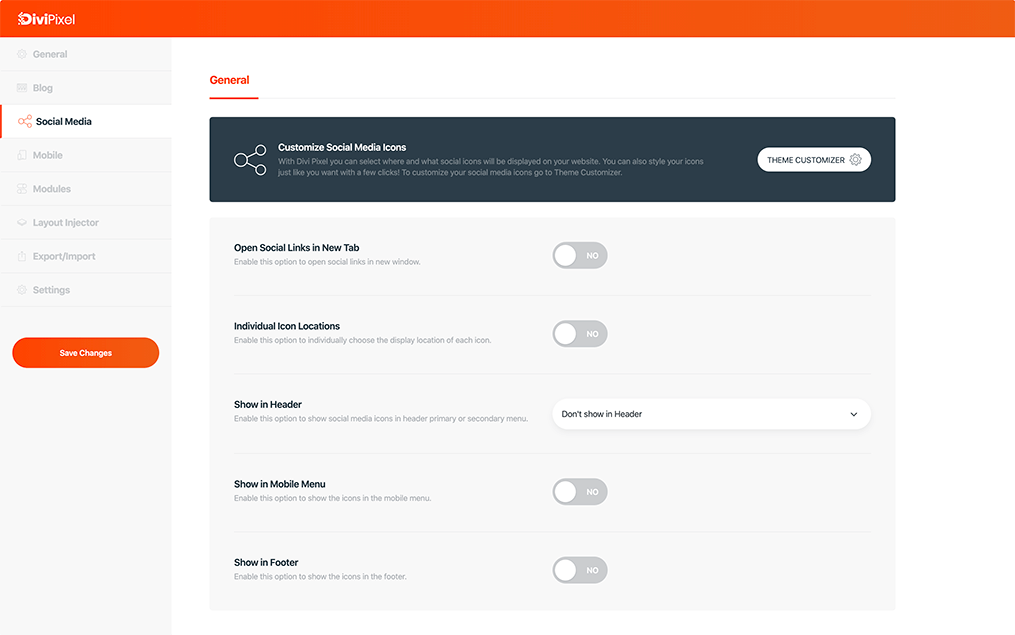 If you choose to display Individual Icon Locations, you can assign each icon to a different location on the website.
Supported Networks:
– Facebook
– Twitter
– Instagram
– YouTube
– Pinterest
– Vimeo
– Tumblr
– LinkedIn
– Flickr
– Dribbble
– Skype