This feature adds a new column in the Divi Library with the section, row or module shortcodes. This possibility of using shortcodes opens up a whole range of new design possibilities. We can design any layout and place it in any module that has a text field.

If you don't want to use Divi Library Shortcodes, you can disable that in the Divi Pixel plugin settings Divi → Divi Pixel → General Settings.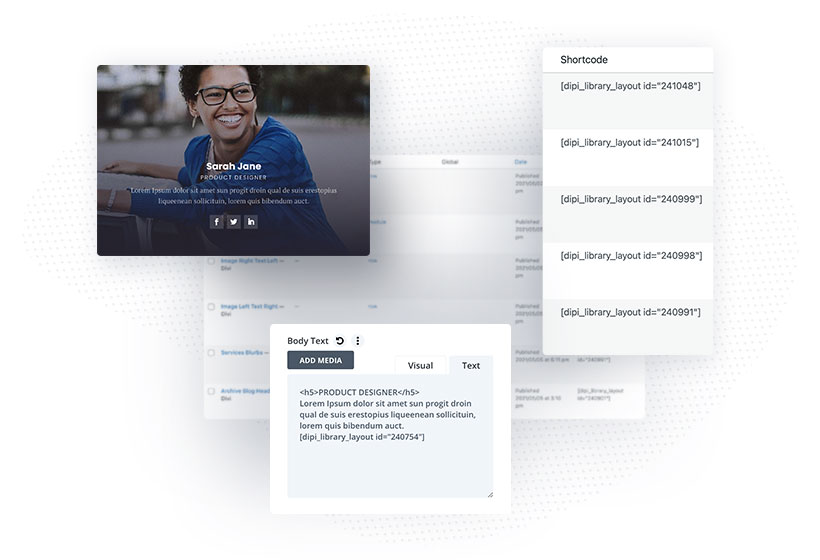 How to use Divi Library Shortcodes
Create a layout and save it to the Divi Library
Go to Divi → Divi Library and copy the layout shortcode you want to use
Open the page and paste the shortcode to the text field of the module where you want to add it.