With Divi Pixel you can easily customize the Divi menu. You can tweak the top menu bar, choose from 12 predefined animated hover effects, and add and customize a CTA Menu Button & Social Media Icons. All these elements are fully customizable in the Divi Pixel Theme Customizer.
To customize the Header & Navigation enable this option in Divi → Divi Pixel → General Settings → Header & Navigation.
More Options:
– Remove Header Shadow
– Do Not Shrink Header on Scroll
– Change Logo on Scroll
– Zoom Logo on Hover
Please note: Some of the features might not work with the custom header injected via the Divi Theme Builder.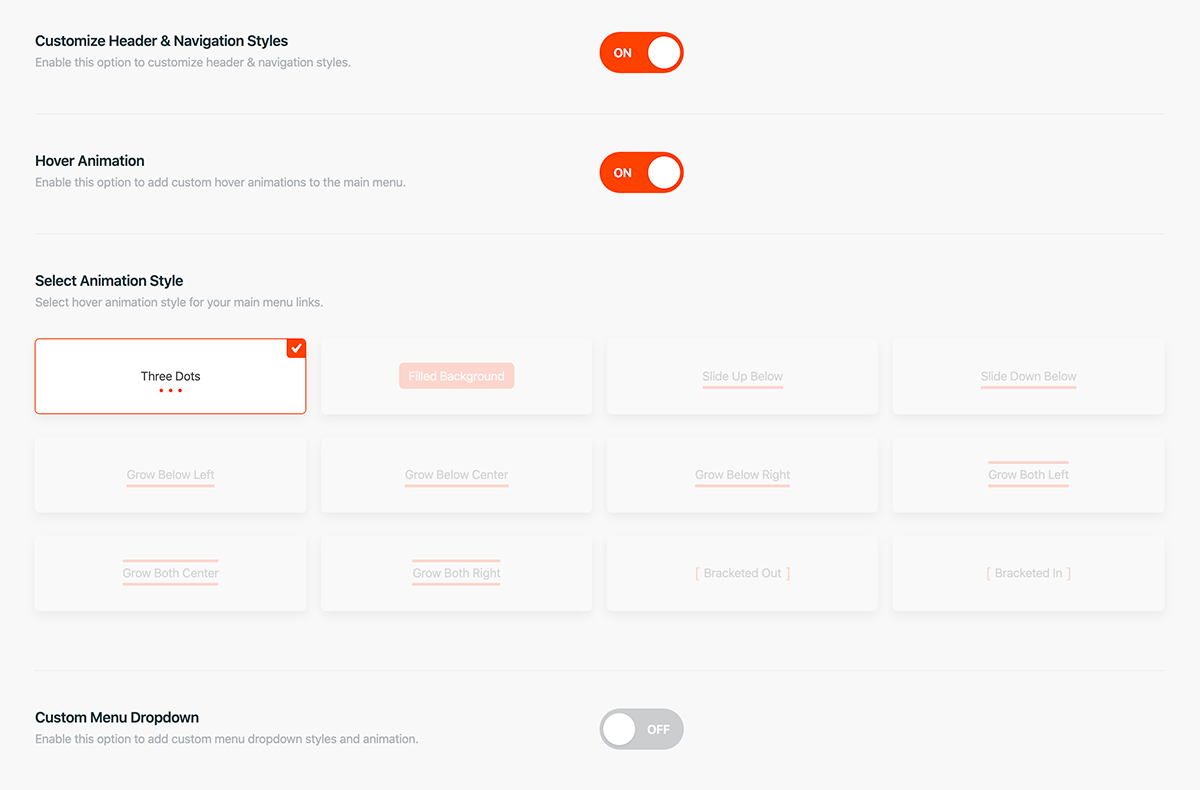 Once you save the plugin settings, you can go to the Theme Customizer to tweak the appearance of the header menu.
To customize the Top Bar, Menu Animation, Menu Button and Social Media icons go to Divi → Theme Customizer → Header & Navigation